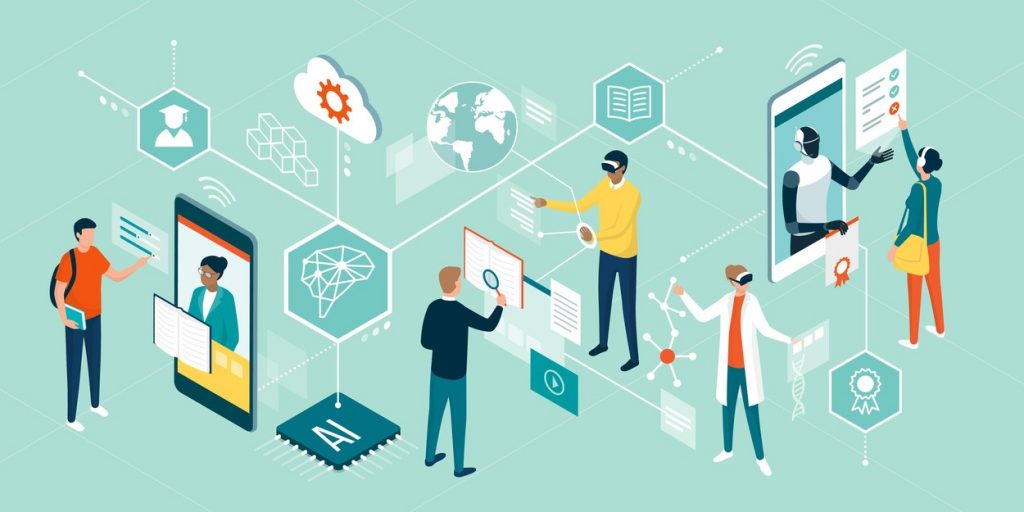 Making advertising relevant to the recipient's interests, wants, and needs is the first step toward a better online user experience. For marketers, this is also a very effective approach to reaching consumers. Thus, solutions that use customer data to create and position tailored ads, are increasingly in-demand today.
Retargeting
Retargeting is a very popular marketing technique, due to its effectiveness. With retargeting we address consumers that visited our webpage or interacted with our ads, but did not complete their purchase.
The majority of consumers leave a webpage before completing a purchase and continue surfing the web. In most cases, they do not return. Is the opportunity to generate a sale lost? Not exactly. It is now your responsibility to "catch" those customers and bring them back to your page with a personalized offer.
Retargeting is not limited to advertisement on websites. A simple solution is inserting a Facebook pixel into an e-mail. This will later allow us to prepare personalized ads on the social network for the addressees who opened this e-mail. The possibilities for retargeting thus transcend the boundaries between websites, electronic communication, social networks and smart devices.
Native advertising
Native advertising has become a digital marketing standard, not solely a trend. It is a form of online advertising in which format of the ad adapts to the style of the site on which it is displayed. Thus the ad does not look like an ad, but rather as an organic part of the site. The advantage of this approach is obvious: the ads are less intrusive and do not interfere with the experience of the visitor. This presents the advertised products or services in a better light and makes the consumer more susceptible to following through. Native advertising has proven to be so effective that by 2021 it will account for as much as 74% of advertising revenue.
Whether it comes in the form of a widget, video, or user content, the success of native ads stems primarily from being unobtrusive. It is precisely the aggressiveness and intrusiveness of advertisements that have caused the negative attitude of web users towards advertising. The feeling ranges between ad blindness (ignoring advertisements) and a hostile attitude towards the advertised brand.
A worrying consequence of the excessive bombardment of consumers online is also the increasing use of ad-blockers. Unlike screaming pop-up and pop-under ads as well as flashing banners that drive away content, native ads blend elegantly with posts on our social feed or articles on the news portal. The next stage in the development of native ads will be virtual reality (VR). Experts have been predicting this merge for at least 4 years now, since Pokemon Go owners earned $10 million a day from ad displays.
You can't do it without data
In contrast to the "old days" of digital marketing, when advertisers bet on the frequency and visibility of displayed ads, today everything revolves around the sophisticated use of complex data about the online behaviour of users. Marketers are well aware that it doesn't only matter who they are addressing, but also when, where and with what message.
The fact is, so much data was never available before. Same goes for advanced technological tools, such as artificial intelligence, databases, and predictive models. They allow us to adopt a revolutionary approach to advertising. The first step that companies, marketers and advertisers need to do is identify all sources of customer data and combine them into a customer intelligence database, which will serve the needs of personalization. Is it worth it? A study conducted by McKinsey in 2015 showed that companies can improve ROI in marketing by 20% using data-driven personalization.