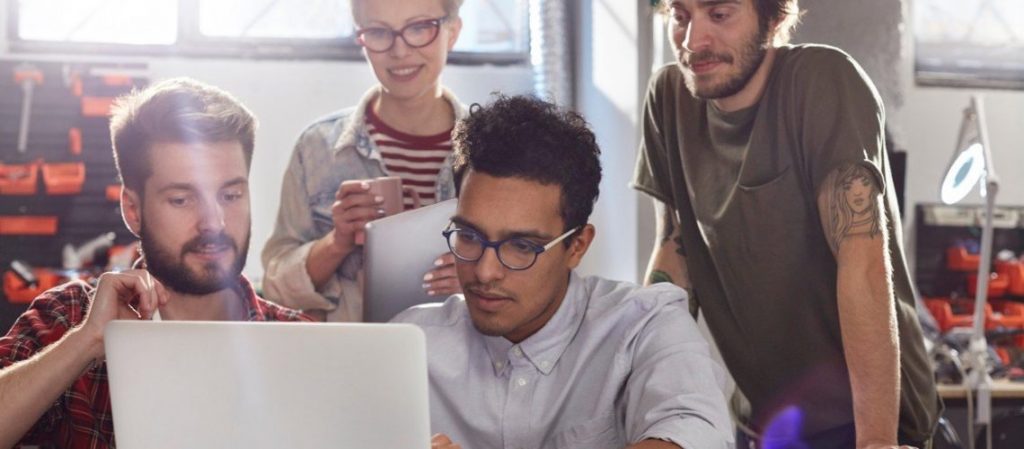 Many retailers offer excellent products or unique services but fail to effectively present them to visitors of their sites. Big and established businesses, as well as small startups, often do not distinguish between 'classic' and modern online marketing. They fill their websites with ads and fantastic promotional verbiage rather than giving visitors what they really came to find – good content.
So let's look at 3 key rules for a successful sales website.
1. ADVERTISING SHOULD NOT LOOK (OR SOUND) LIKE ADVERTISING
Your goal is, of course, to sell something, and to do that products or services need to be advertised. But unless you want people to ignore you, ditch the in-your-face approach.
Web users are flooded with ads at every step, so we not only ignore ads knowingly but also unconsciously (the so-called ad blindness). So if someone who wants more information about a certain product or problem visits your site, do not give them ads.
Avoid the disliked advertising and sales lingo. Let the products speak for themselves! Present them in the form of product tests, advice or useful tips, testimonials of users, etc. Instead of putting your desire to sell into the foreground, put yourself in the visitor's shoes and focus on his demand for understandable and honest information. The texts should be clearly structured, so the reader will get the essence of it even when skimming – which is to be expected on the web.
2. THE WEBSITE SHOULD HAVE USE VALUE FOR VISITOR
Website owners often spend a lot of money on advertising and paid search results on Google to bring traffic to the site. And then? Traffic itself does not generate profits.
In order to achieve the desired effect (e.g., purchase, sign-up …), the site must give an answer to the visitor's search query. This means that the web user must find a solution to his problem or answers to his question upon visiting the site.
To do that, you only have a few milliseconds before losing the visitors attention.
3. ESTABLISH A CONNECTION WITH THE VISITOR
Even if you have successfully implemented the first two steps, there is still a high probability that the visitor will not make a purchase immediately. Not many people are that spontaneous! In this case, the fish will get off the hook and you will find it difficult to find it again in the big sea.
Experience shows that most online costumers do not buy products right away, especially when it comes to electronic devices and other higher-value products where consumers like to spend a little more time researching them and comparing prices before buying. It is therefore crucial that you somehow keep in touch with these potential customers; maybe it sounds old-fashioned, but ask them for their email address! This is probably the easiest and, in the eyes of the customer, probably most safe and simple way to establish a lasting contact. If you want to convince your visitor to entrust you with his contact information, present him the benefits he will have from it in a sincere and comprehensible way while also assuring him to take good care of his personal data. Trust is crucial.
---
Only a company that understands the needs of its customers and their expectations can improve the satisfaction of online visitors and customers, build greater customer loyalty, transform web visitors into customers, promote the desired activities on their sites, control the entire purchase process, and increase sales both online and in physical stores …