To achieve greater marketing efficiency, companies use various forms of communication and channels through which they address their target customers. While traditional communication channels work in the long run (increasing brand awareness and raising sales in the long run), mobile marketing campaigns can deliver immediate results.
With these campaigns, we can quickly provide up-to-date information to potential buyers who already know our company or brand. We can also encourage them to buy our product or visit our store at a specific moment.
While SMS was the most popular mobile marketing only tool a few years ago, the rapid advancement of marketing technology and the proliferation of smartphones have brought upon us many new possibilities. For some time now, most users have been accessing the Internet mainly via mobile phones. Thus, you should consider whether the marketing strategies you use take full advantage of all the channels available to your company.
1. Your website on mobile
Let's not forget the basics: is your website optimized for mobile visitors? It often happens that a page that works flawlessly on a desktop does not open properly for a mobile visitor. Some elements may overlap, buttons don't work or the text is too small. Make sure your site either has a mobile version or its design is responsive to fit all screen sizes.
Check the speed of your website – mobile users, in general, are allergic to slow loading. According to some estimates, almost half of online shoppers on a mobile phone give up and leave the site after three seconds, if it doesn't load. Obviously, you should be aiming for less than that. Check your website loading speed with this neat tool from Google.
2. Landscape video belongs on desktop and TV
Not so long ago, it was considered that mainly by non-accustomed grandparents recorded videos vertically on smartphones. But it turns out that most people just stick to a vertical. The established standard of horizontally (landscape) inverted videos, otherwise more suitable for viewing on computer screens and TV screens, is no longer the best choice when shooting video for mobile campaigns.
Social media such as Facebook, Instagram, and Snapchat have also adapted the format of their stories, which is conducive to vertical content, to this. Let's not forget that most online users today access news and social media today via mobile phone. Online sales are also increasingly moving to smartphones.
Once considered a sign of incompetence, today upright video recording has become mainstream
3. Improve customer service with a chatbot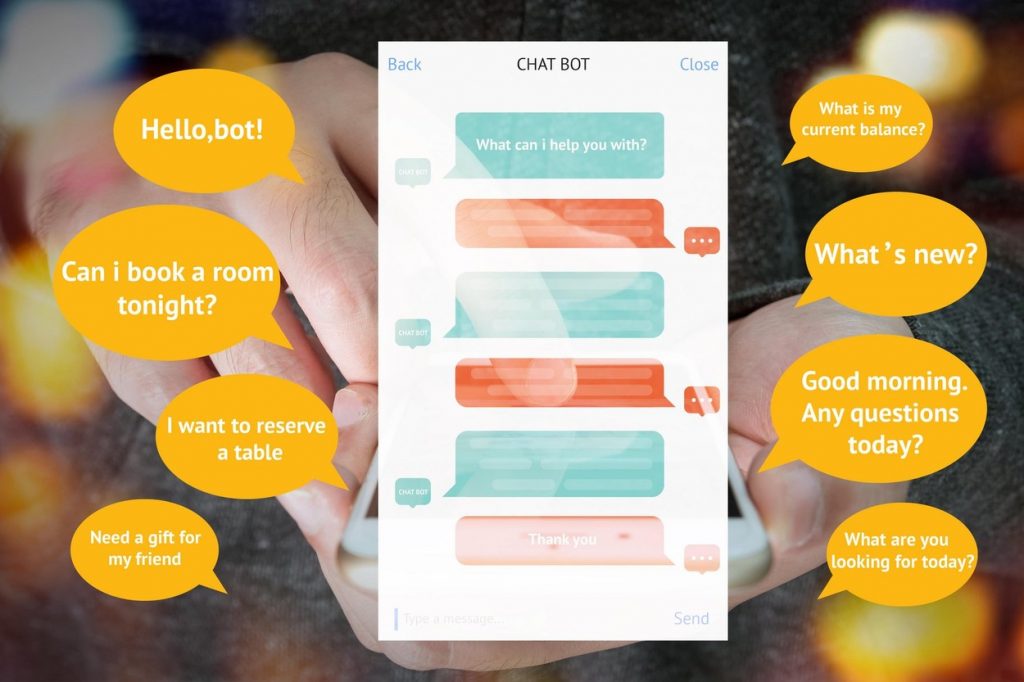 Customers today are used to shopping at any time of the day or week. This means they can quickly forget that there is not always a person available to help them when they need it. When it comes to customer complaints though, it is better to be proactive: even though only 1 in 25 dissatisfied customers will complain, know that each will tell 15 people about their negative experience.
In many cases, a chatbot in Facebook Messenger, WhatsApp, or your sales page will be able to answer any of your customers' most common questions. The use of a conversational robot can thus significantly reduce the number of questions sent to the info @ address and, above all, the number of dissatisfied customers.
4. Communicate locally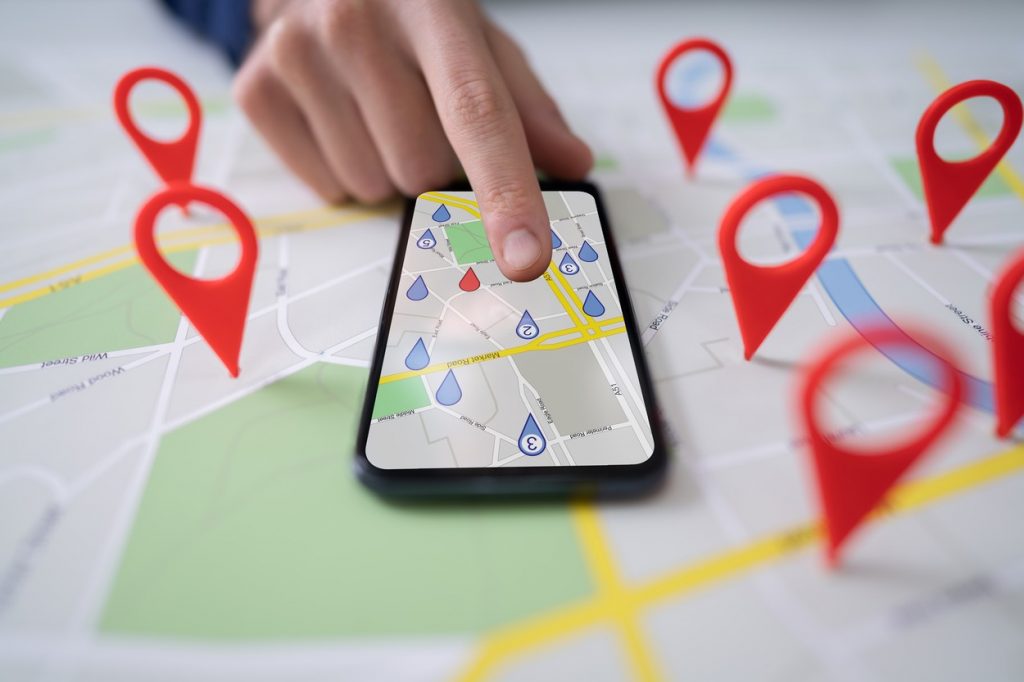 Local marketing has taken on a whole new dimension with new technology. Today we can know exactly who our (potential) customers are, what they are interested in, and where they are moving. Thanks to geolocation, we can invite customers to a nearby store, show passers-by in the app or on the social network a special offer via a push message, or even 'steal' customers from a competitor by advertising our store to those who are near their stores. Or maybe you want to HIDE your ads from the eyes of a competitor? Nothing easier than that: get his IP address and put him on the exclusion list in your ad campaign. The possibilities are truly limitless.
5. Get to know your customers
With new technologies also come new sources of valuable customer information. By understanding and placing this information in the context of your business, however, you can make effective decisions that deliver measurable results. BEX Customer Intelligence gives you a comprehensive insight into the behavior of your customers – who they are, when, and why they decide to buy. The use of this information allows you to tailor the offer, discounts, and promotions to each individual customer.
6. Let customers work for you
The best advertisement is a happy customer. Take advantage of existing satisfied consumers by integrating them into your communication activities. Every shopper can become a micro-influencer or so to say an ambassador of your brand if you let them.
---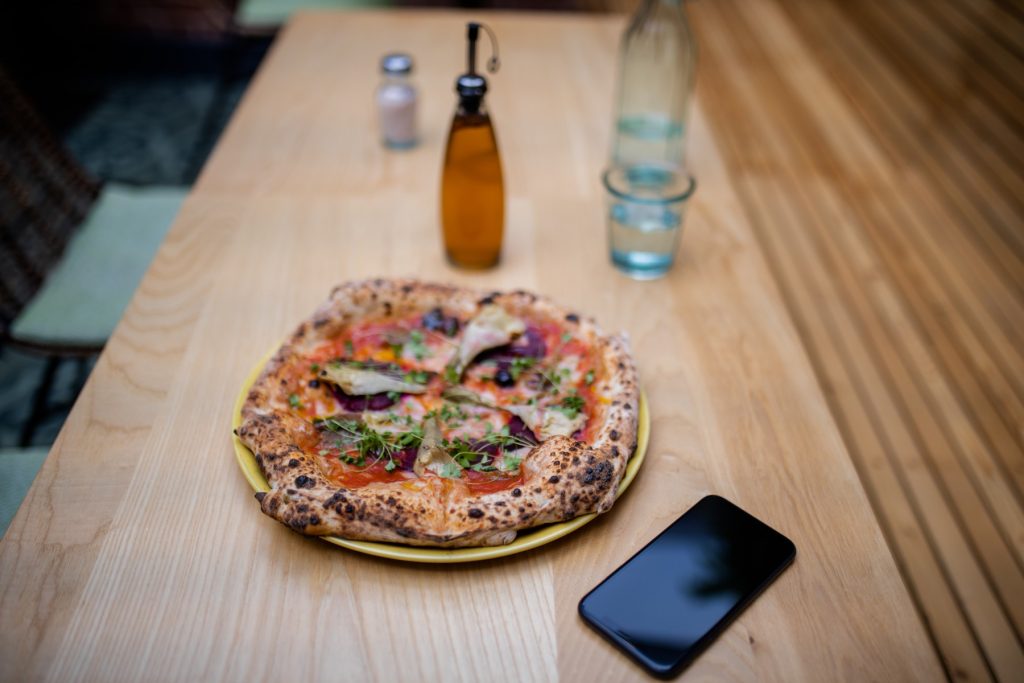 ---
The first condition is, of course, satisfaction with your service or product, but if you want a nice word about it to reach the faraway land, offer the customer something in return.
In the aforementioned example of trendy restaurants, in exchange for promotion on Instagram with a photogenic meal in a beautiful interior, the guest got content for a cool post that earned him likes and comments from (hungry) followers. Why not apply similar logic elsewhere?
Many classic marketing approaches can also be applied as part of a mobile strategy. Promotional codes, rewards for recommending your app to friends, and other benefits will encourage users to share a positive experience with your business with their friends and followers on social media. The possibilities for creative promotional strategies today are endless!
7. Use mobile ads
As with all other content, ads need to be adapted for mobile use. Because their effectiveness depends on the device on which consumers see them, create special designs for mobile ads, be they banners, text, image, or video ads.
Bonus tip: Don't miss out on a valuable opportunity to get feedback from a customer after your purchase! Regardless of whether the purchase was done in your app or on the website, ask her to evaluate both the shopping experience as well as the product. Make sure all surveys, evaluation forms, and votes are as unobtrusive, short, and tailored to the channel as possible.
Nowadays, everyone has a smartphone with them at all times. If your company is not yet using a mobile marketing strategy, it is missing an important opportunity to communicate with customers – wherever they are at any given time. We hope any of the 7 tips will encourage you to improve your existing marketing strategy or start a new one.