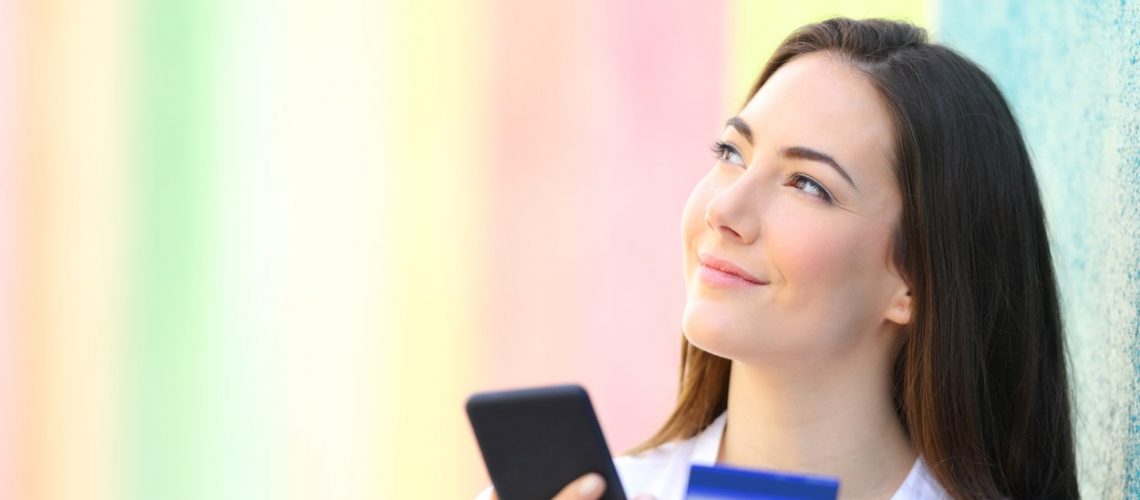 Today, the most successful companies look for unique ways to differentiate from their competitors. They work on deep customer understanding in order to create the best customer experience while growing their business. Top companies cultivate resiliency, creativity, customer-obsession, and adaptability. We're living in the age of the customer, so it's understandable that many companies are striving — and claiming — to be customer obsessed. Yet many still fall short of creating superior customer experiences, even with sophisticated customer analytics in place, because of myopia and internal misalignment. The solution lies in a new customer insights paradigm: the next best experience (NBX). Customer insights pros need to reevaluate their current analytics practices and embrace the NBX model to become truly customer obsessed.
Understanding the customer journey is a huge differentiator. According to the Gartner Customer Experience Management Survey research, brands that create and use customer journey maps are twice as likely to outperform their competitors as those that don't. But, the question is: will you create NBX, or your competition will? How well do you actually know web visitors for whom you could create a journey they will love so much that they`ll become your long-term loyal customers? Here are five things you should do.
1. Stay customer-centric
When we talk about customer-centric it's all about business strategy that's based on putting your customer first and at the core of your business in order to provide a positive experience and build long-term relationships. Companies that put the customer at the heart of their organization are experiencing an increase in customer lifetime value and a reduction in churn. In recent years, customer experience has fast become a top priority for businesses, and 2021 is no different. By Forrester, it's important to be able to anticipate the change companies have been facing recently, build resiliency into organization, and become customer-obsessed.
The truth is that customers no longer base their loyalty on price or product. Instead, they stay loyal with companies due to the experience they receive. If companies cannot keep up with increasing demands of their customers, they will leave. That's why it is so important to put customers at the heart of your most critical decisions with real-time insights into how your customers feel at every stage in the journey. From web users, to first time buyers and to repeat customers, you'll understand what matters most to them so you can take action to maximize the profits and drive customer loyalty and satisfaction. According to Gartner, brands that invest in all types of online personalization can outsell their competitors by more than 30%.
2. Use the right data to see consumers clearly
Marketing backed by data continues to drive competitive advantages. By collecting massive data and using data analytics tools, companies gain valuable insights into every aspect of their business – insights that can drive smarter, more profitable action. It is important to understand the reasons that actually drive customer behavior from every single customer interaction. Because, by collating all of the data from different sources, you can gain a single, unified view of your customers and your brand to make better decisions, and enhance the customer experience. In today's digitally-driven world, most customers share their information with the businesses they interact with: their demographics, interests, purchase habits, their preference, and their needs. A good marketer, who will find ways to use this gold, will be able to communicate with each customer in ways that will make them feel understood and valued. That is why successful companies use customer intelligence. It allows them also to predict a better future and make better business strategies. The global predictive analytics market will continue to grow in 2021, growing at a CAGR of 21,9 percent from 2020 to 2027.
According to research by Gartner, 73 percent of CMOs surveyed said they plan to increase investment in data analytics in 2021. Smart marketers use data and analytics tools to predict future customer behavior using metrics like churn rate, conversion rate, and lifetime value, and to more precisely target customers for more efficient marketing spend. Prioritizing first-party data will be key, with Google ending its support of third-party cookies. In addition, data privacy will continue to be a concern, so you need to ensure you are using and collecting data in a transparent, ethical, and legal way.
3. Start with customer profiling
Customer profiling paints a picture of who your customers are and what they need. By utilizing these customer profiles, you can make better-informed decisions for your business. It`s the process of identifying and describing integrated profiles of your ideal customers, segmented based on different variables, namely demographic, geographic, behavioural, psychographic, RFM (Recency, Frequency, Monetary), as well as other personalised dimensions that help you to address the right kind of audience for selling your product/service. Customer profiles, also referred to as buyer personas, are specific customer types created from an understanding of your company's general target audience and they represent the typical users of your product/service.
But, to gain a competitive advantage start with profiling web visitors first. Learn about their behaviour, needs, and buying preferences, find them at all web touch-points, create personalized communication they are looking for, make the best customer experience for them, and turn them into your loyal customers afterwards.
4. Personalize
In earlier times, brands would shoot their communication messages out to the world and hope that if enough people who fall under their target group hear the message, they will respond. For many companies, this 'spray and pray' approach worked brilliantly back then. But now, with immense growth in technology and competition, customers have become more aware, they know what they want and how to get it. They will buy from the brand that best suits their needs. Amongst the clutter, there are high chances your products and services may get ignored. Hence, aimless communication will not work efficiently anymore. 52 percent of customers even say they'd switch brands if they didn't feel they were getting a personalized experience.
Before forming a marketing plan, you need to know and understand for whom you are designing the plan. You have to be cognizant of who your customer is, what do they do, where do they do it, what are their exact needs, what is their personality like, etc. and personalize communication based on the gold information you have. Marketers acknowledge that personalizing communications is a worthy goal. Personalization increases loyalty, drives higher conversions and ultimately increases revenue.
5. Engage in real-time
Personalization is the means to deliver premier experiences, but to truly achieve marketing personalization in and to do it better than your competition – direct your efforts on focusing on real-time personalization. Customers' behaviors can change quickly and if you base your personalization experiences solely on historical data, many of the experiences customers encounter might be irrelevant by the time they see them. Real-time customer experience analytics can account for changing individual behaviors, seasonal changes, and market trends. Real-time personalization is a way to automatically deliver tailored content to different groups of visitors to your site. For example, you might set up your site to recognize visitors from a particular industry and adjust images, text and content accordingly.
It is important to note that real-time marketing is both a technology and a marketing tool. Companies gather customer intelligence data such as online searches, demographics, shopping history, what topics or products the customer clicks on while surfing the net, and many more. Once gathered, this information is used to create ads that appear nearly instantly to the customer and are directly related to the customer's interests and preferences.
These days there are more moments throughout the day for businesses to connect with consumers than ever before. It's critical for marketers to know which moments matter, and which ones don't.